MUST HAVE APPROVED APPLICATION AND HOME VISIT
Pm me for more info.
$175 each

Tiptoe and Casper are old mountain horses, They have spent a lot of time in the back country. Both are attached to one another and are in really great condition for their age. We are guessing that they are in their mid-twenties. They both have ground covering walks and still have a lot of life left in them. Both are rideable. Casper is very gentle and quiet, and tip toe has some pep in his step. He walks out and really wants to move out. They are both very well broke. No buck, kick, rear, or bite and they load in the trailer like gentleman. They are good for the farrier, and have had their teeth recently done. Both horses maintain well on pasture.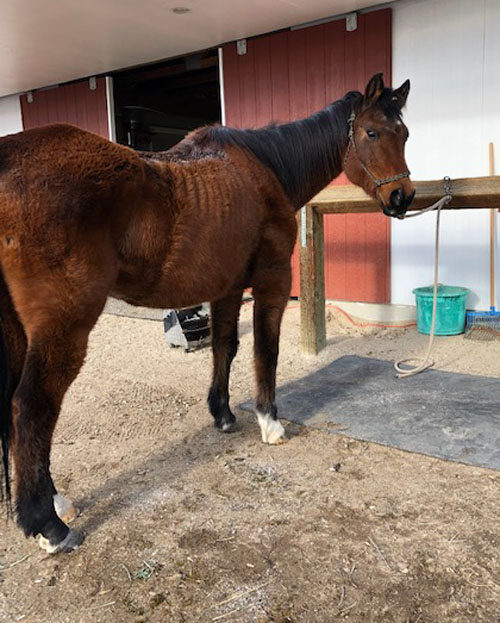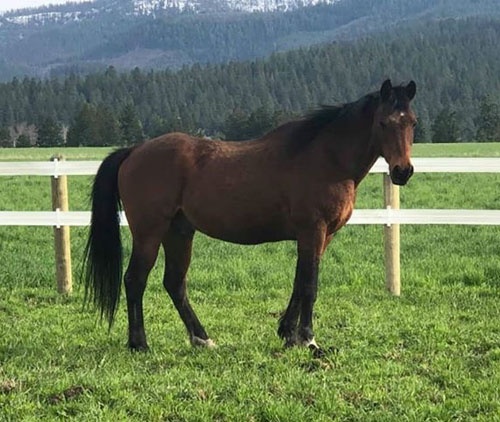 Tip Toe and Casper - Before and After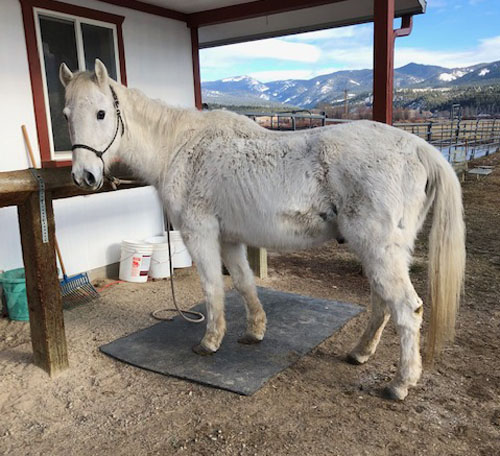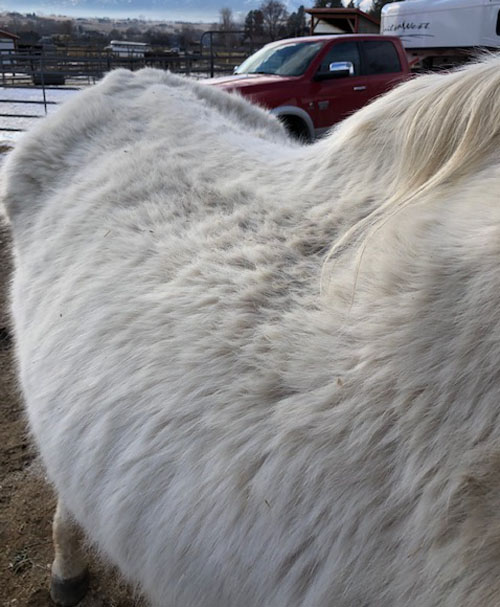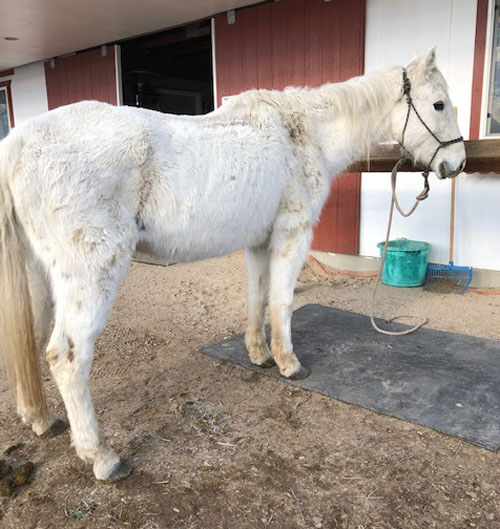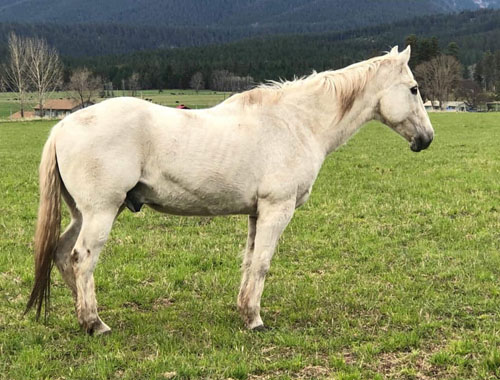 Shiloh: ADOPTED 15 yr old reg QH gelding, 15 hh, red dun. Photo shown was just a few days after intake. No bad habits, UTD on everything. Video's/photo's and assessment coming soon from his trainer. Trail horse, arena horse, great stop, no negative behaviors or issues. Adoption fee TBA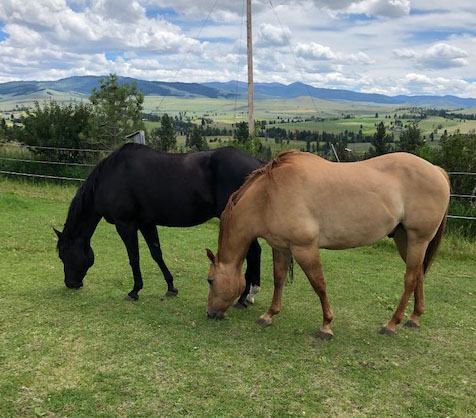 Lightning: ADOPTED This kind hearted gentleman needs a home. Lightnting is upper 20's young, in good condition and health. Some arthritis in his knees but you would hardly notice as he strides right out. Great with children or light riding. He loads and travels well, ties, clips, bathes etc. UTD
This handsome fella would LOVE his own family and children to love on!! Adoption Fee: $150.00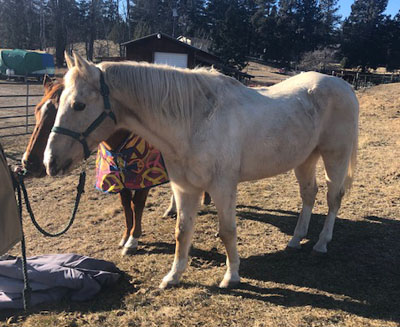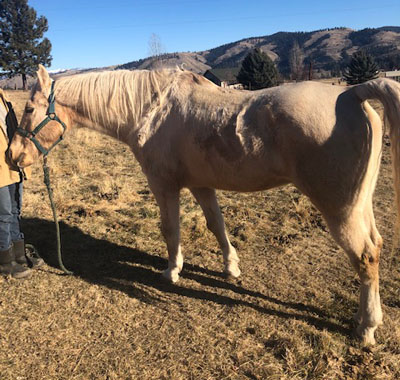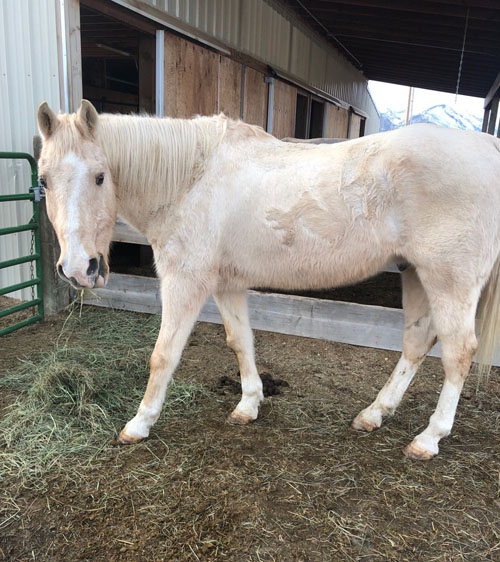 Chloe: ADOPTED 9 yr old grade mare, 14.3 hh. This girl's last home was a year with inconsistent food, neglected hoof care and basic needs. The home before that was as a brood mare, so as far as we know, she has not been started under saddle. In the 10 days we have had them, she is starting to trust humans. Chloe is very calm, stands quietly tied, takes a minute for her to "want" to be caught. I held her for the farrier and we took our time. She was good (not perfect) but tried hard, so we had a good session. Teeth floated, vaccinated, wormed and chiropractor within the past 3 weeks. She is a very good girl. She is headed to training in two weeks unless you would like to adopt her prior OR sponsor her training. Please consider contacting us at wmerescue@gmail.com Adoption fee $350
ADOPTED with her pal Buttercup at their new home.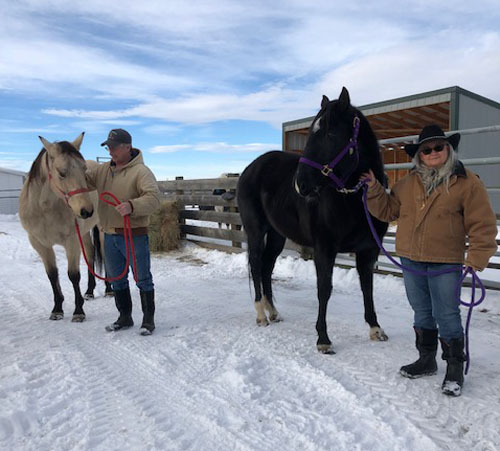 ISO TRAILER: Have you retired from riding and no longer in need of your trailer? We are urgently in need of a stock type trailer, bumper pull or gooseneck. Tax deductible receipt, value not over $5,000.00 but must be in good, SAFE, usable condition. Please email us at wmerescue@gmail.com. Thank You in advance!
FOSTER HOMES NEEDED: If you would like to help us help a horse, on a temporary basis, we are seeking 10 foster homes in our LOCAL area, or within 250 miles of the Bitterroot Valley of western Montana. You might be needed for one or more horses, for two days or up to a maximum of three months. All needs are provided unless you are in a position to provide something. Safe fencing (no barbed wire), shelter, dry lot and/or pasture (depending on the needs of the horse and time of year), time and attention are a must. Foster information can be found on our website under the ADOPT/FOSTER page. Thank you!
These preparations can help carry you and your horses through the cold, dark and wet months ahead.
To rescue, rehabilitate and retrain equines facing neglect or abuse and provide them with the best opportunity for a permanent home. Offer support to the equine community through education and our outreach programs.